3 Steps to Erase Your Carbon
Upright is partnering with CarbonForest to help our community erase their carbon footprints, one month at a time (exclusive 50% off promo code below!) 🌳
At Upright, we're creating a community of conscious consumers who are part of the climate change solution. We know we need to act to save our planet, but we also know it's hard! 

That's why we've partnered with CarbonForest to make carbon offsets easy. Through our partnership, CarbonForest will give Upright and our community the ability to offset their carbon footprint through afforestation (aka planting trees).
Here's how it works:
3) You get updates & confirmations that your carbon footprint has been erased.
 3 steps to offset your carbon footprint
How does CarbonForest offset your carbon footprint?
Studies have shown that the average American generates about 34,000lbs of carbon per year, and lives to be 80 years old. Meanwhile, each tree consumes about 50lbs of carbon per year. If you do the math, that means if each person planted 680 tress, your carbon footprint would be eliminated. 
680 trees planted = lifetime carbon footprint gone. 
Pick the price & timeline that works for you
CarbonForest helps you plant 680 trees to erase your carbon footprint on a price and timeline that works best for you. You can choose from their 5 or 10 year membership plans, or a one-off one year carbon offset (holiday gift idea alert!). After you pick your plan and sign up as a member you'll get a personalized dashboard where you can track your progress, and see the impact you're making.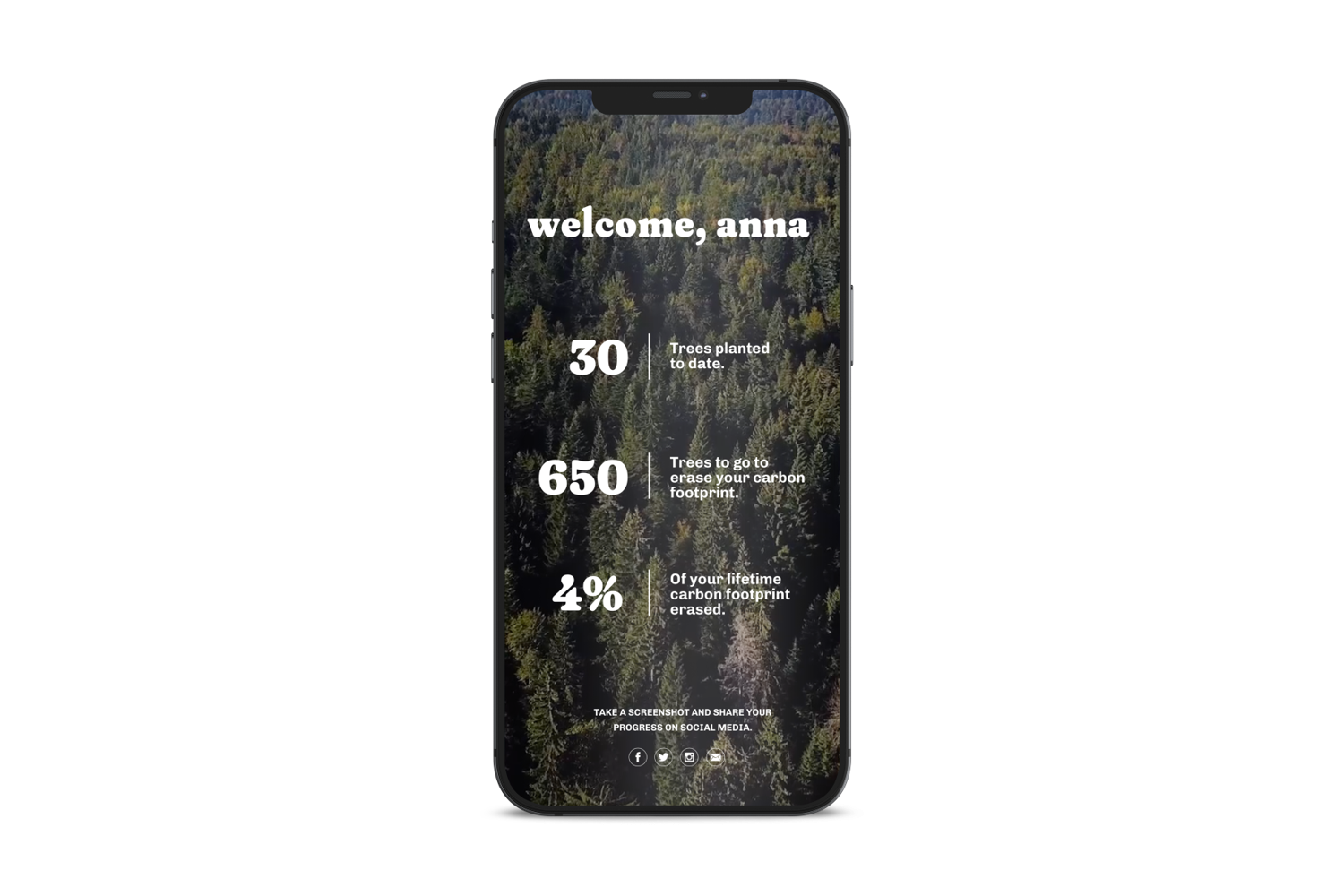 You'll get a personalized CarbonForest dashboard
Ready to get started?
Through Upright's partnership with CarbonForest, we've secured a limited-time exclusive discount for our community on their 5 and 10 year carbon offset memberships. 
Click here to start erasing your carbon footprint.